Ilia
From Wikipedia, the free encyclopedia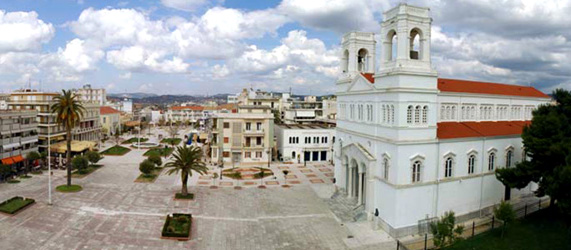 Elis or Ilia (Greek: Ηλεία - Ileia) is one of the regional units of Greece. It is part of theregion of West Greece. It is situated in the western part of the Peloponnese peninsula. Its capital is Pyrgos.
The modern regional unit is not completely congruent with ancient Elis: Lampeiabelonged to ancient Arcadia, and Kalogria is now part of Achaea.
The longest river is the Alfeios. Other rivers are the Erymanthos, Pineios and Neda. Alfeios, Pineios and Neda flow into the Ionian Sea in Elis. Less than 1% of the prefecture is open water, most of it found in artificial reservoirs and dams, in the north and east. The Pineios Dam supplies water for Northern Elis. The water is not safe for drinking, because it contains some contaminants. A second, smaller reservoir in the river Alfeios near Olympia and Krestena supplies water to Pyrgos.
The eastern part of the regional unit is forested, with mostly pine trees in the south. There are forest preserves in Foloi and the mountain ranges of Eastern Elis. In the north is the Strofylia forest which has pine trees. Mountain ranges include Movri (around 400 m/1,700 ft), Divri (around 1500 m), Minthe (around 1100 m), and more.
About 1/3 of the land is fertile, the rest is mountainous and not suitable for crops. Swamplands used to cover 1-1.5% of the region, especially in the Samiko area. Most of them have been drained for agricultural purposes; only 10 km² has been kept and is now protected.
Here lies the ancient ruins of Elis, Epitalion and Olympia, known for the ancient Olympic games which started in 776 BC. A museum is founded with statues that relate with the history of Olympia. Another museum is in Elis, but the size is very small. Monasteries are scattered around the region.