Fokida
From Wikipedia, the free encyclopedia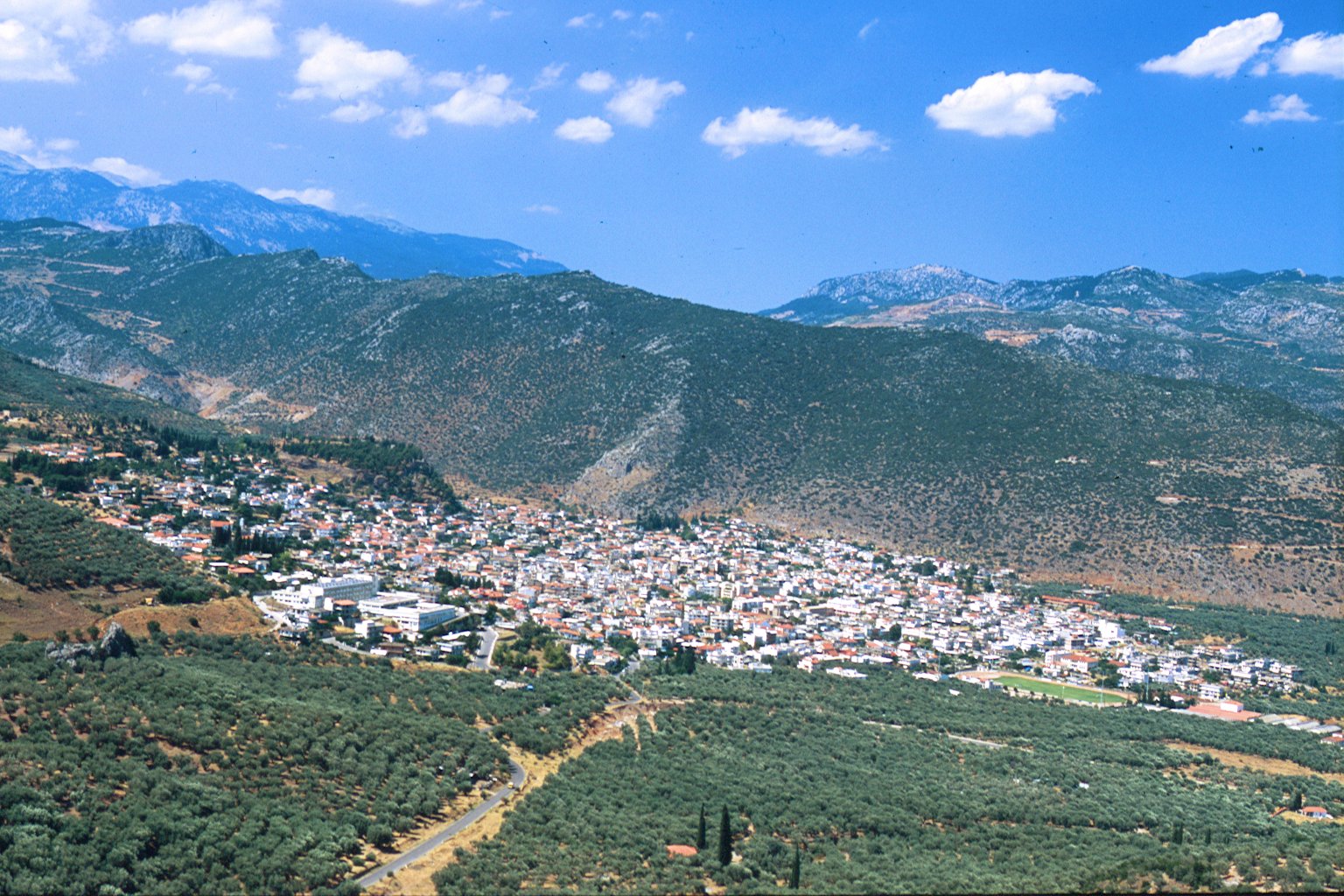 Phocis (Greek: Φωκίδα, pronounced [foˈciða], Ancient Greek: Φωκίς is one of the regional units of Greece. It is part of the administrative region of Central Greece. It stretches from the western mountainsides of Parnassus on the east to the mountain range of Vardousia on the west, upon the Gulf of Corinth. It is named after the ancient region of Phocis, but the modern regional unit also includes parts of ancient Locris andDoris.
Modern Phocis has an area of 2120 km² (819 mi²), of which 560 km² (216 mi²) are forested, 36 km² (14 mi²) are plains, and the remainder is mountainous. The massive ridge of Parnassus (2,459 m/8,068 ft), which traverses the heart of the country, divides it into two distinct portions. The neighboring prefectures are Aetolia-Acarnania to the west, Phthiotis to the north and Boeotia to the east. Much of the south and east are deforested and rocky and mountainous while the valley runs from Itea up to Amfissa. Forests and greenspaces are to the west, the central part and the north.
Its reservoir is the Mornos Dam on the Mornos river. It covers nearly 1 km to 3 km². It was completed in the 1960s, and GR-48 was extended to pass through the dam.