Corinthia
From Wikipedia, the free encyclopedia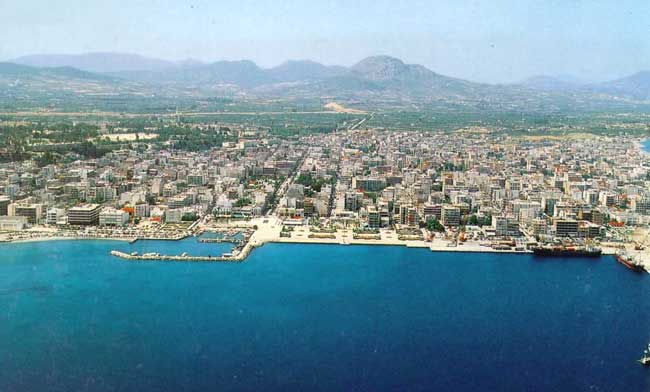 Corinthia (Greek: Κορινθία - Korinthía) is one of the regional units of Greece. It is part of the region of Peloponnese. It is situated around the city of Corinth, in the north-eastern part of the Peloponnese peninsula.
Corinthia borders on Achaea to the west and southwest, the Gulf of Corinth and Atticato the north, the Saronic Gulf to the east, Argolis to the south and Arcadia to the southwest.
The Corinth Canal, carrying ship traffic between the Ionian and the Aegean seas, is about 4 km east of Corinth, cutting through the Isthmus of Corinth. Corinthia is increasingly seen as part of the wider metropolitan area of Athens, with municipalities, such as Agioi Theodoroi in the easternmost part of the regional unit, being considered suburbs of Athens.
The area around Corinth and the western Saronic including the southeastern part are made up of fault lines including the Corinth Fault, the Poseidon Fault and a fault running from Perahcora to Agioi Theodoroi. More faults are near Kiras Vrysi and Sofiko.
The eastern coastlands of Corinthia are made up of pastures and farmlands where olives, grapes, tomatoes and vegetables are cultivated. The rest of Corinthia is mountainous. Its tallest mountain is Kyllini in its west and the largest lake is LakeStymphalos situated in the southwest. The reservoir will become one of the largest lakes after its completion.
The climate of Corinthia consists of hot summers and mild winters at the coastal areas and somewhat more cold winters with occasional snowfalls at the mountain areas.