From Wikipedia, the free encyclopedia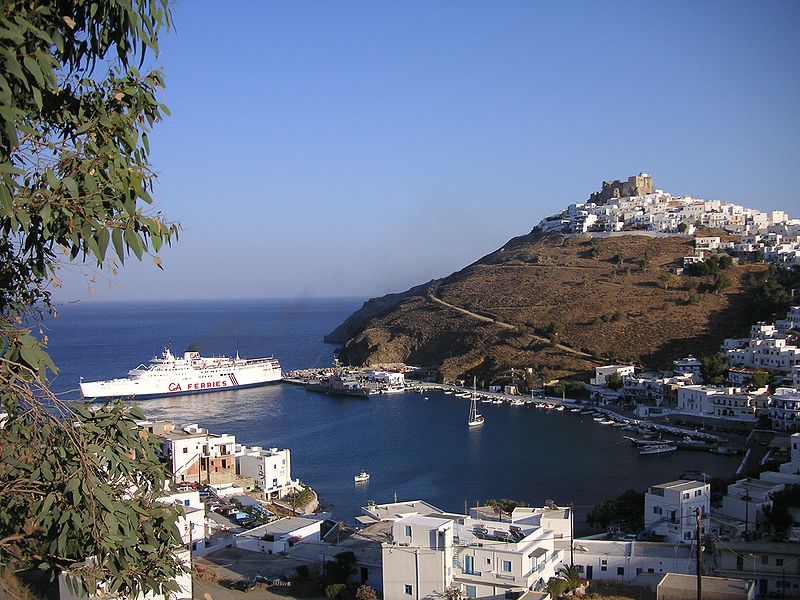 Astypalaia (Greek: Αστυπάλαια, pronounced

[astiˈpalea]

), called in Italian Stampalia, is a Greek island with 1,238 residents (2001 census). It belongs to the Dodecanese, an island group of twelve major islands in the southeastern Aegean Sea. The island is 18 km. long, 13 km. wide at the most, and covers an area of 97 km2. Along with numerous smaller uninhabited offshore islets (the largest of which are Sýrna and Ofidoussa), it forms the Municipality of Astypalaia. Astypalaia is part of the Kalymnos regional unit.