Arta
From Wikipedia, the free encyclopedia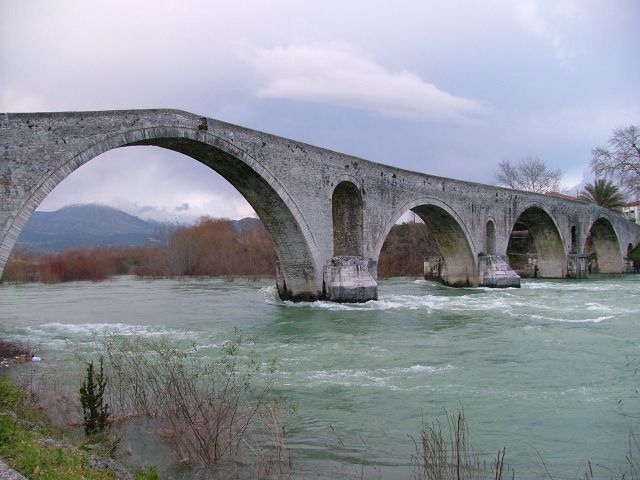 Arta (Greek: Περιφερειακή ενότητα Άρτας) is one of the regional units of Greece. It is part of the Epirus region. Its capital is the town of Arta.
The regional unit of Arta is located north of the Ambracian Gulf. The main mountain ranges are the Athamanika in the northeast, the Pindus in the east, and Valtou in the southeast. Only one mountain road links Arta with the Pineios valley and Thessaly. There are low-lying agricultural plains in the west. Arta borders on the regional units ofPreveza in the west, Ioannina to the north, Trikala in the east, Karditsa to the east andAetolia-Acarnania to the south.
The main rivers are the Acheloos in the east, the Arachthos in the centre, and theLouros in the west. Most of the population lives in the west, in the Arachthos valley, south and east of Arta. The Athamanika and Valtou mountains are the least populated.