Arcadia
From Wikipedia, the free encyclopedia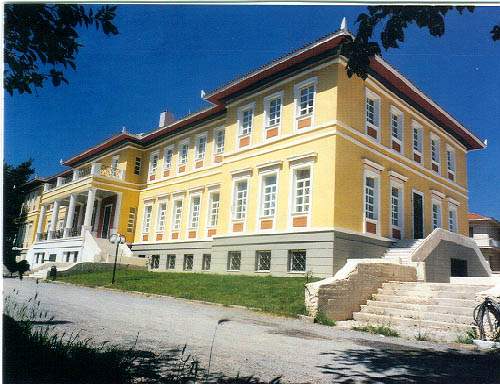 Arcadia (Greek: Αρκαδία - Arkadía) is one of the regional units of Greece. It is part of the administrative region of Peloponnese. It is situated in the central and eastern part of the Peloponnese peninsula. It takes its name from the mythological character Arcas. In Greek mythology, it was the home of the god Pan. In European Renaissance arts,Arcadia was celebrated as an unspoiled, harmonious wilderness.
Arcadia has its present-day capital at Tripoli. It covers about 18% of the Peloponnese peninsula, making it the largest regional unit on the peninsula. Arcadia has a ski resort on Mount Mainalo, located about 20 km NW of Tripoli. Other mountains of Arcadia are the Parnon in the southeast and the Lykaion in the west.
The climate consists of hot summers and mild winters in the eastern part, the southern part, the low lying areas and the central area at altitudes lower than 1,000 m. The area primarily receives rain during fall and winter months in the rest of Arcadia. Winter snow occurs commonly in the mountainous areas for much of the west and the northern part, the Taygetus area, the Mainalon.